System Center Operations Manager Alert Dashboard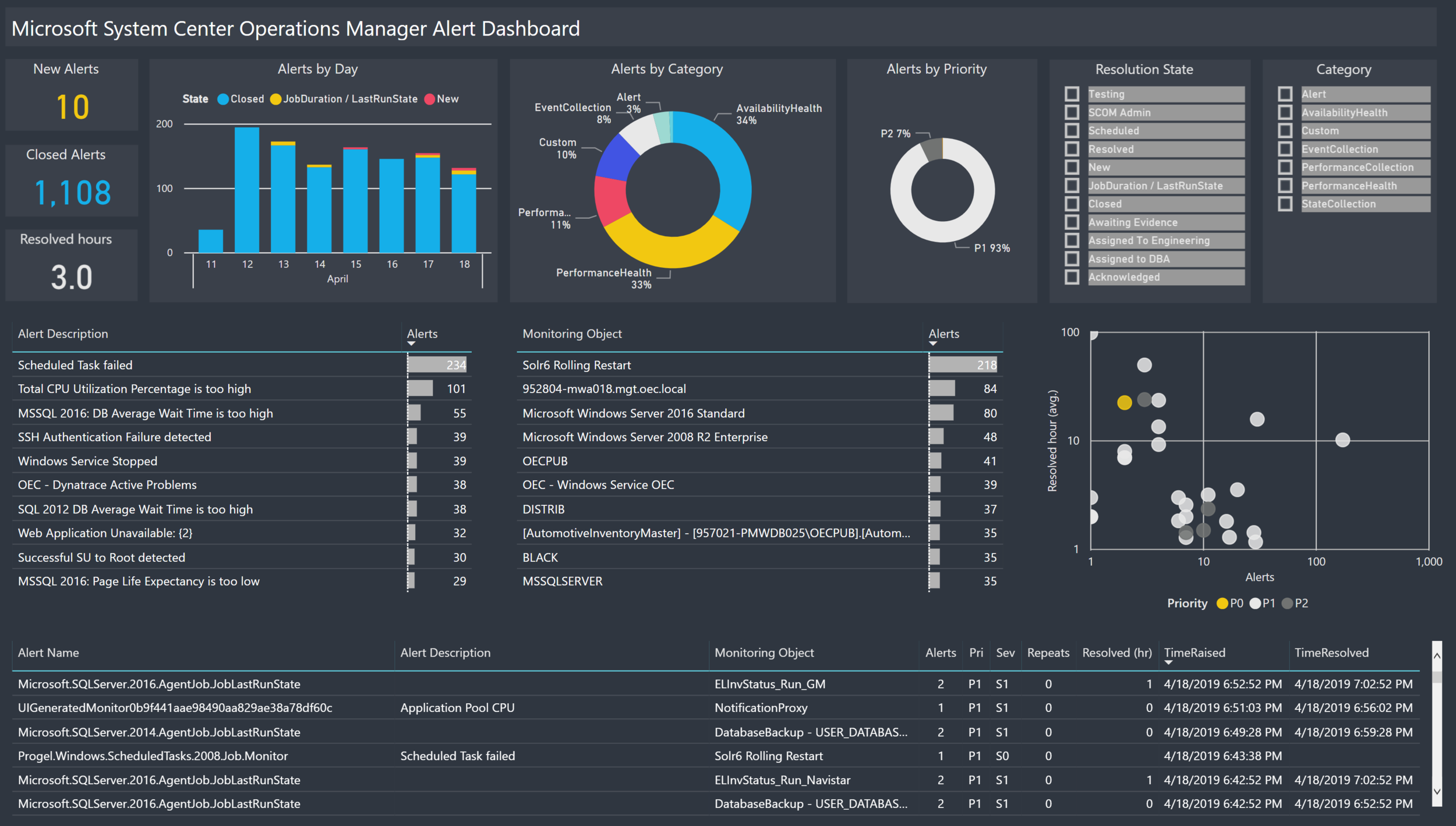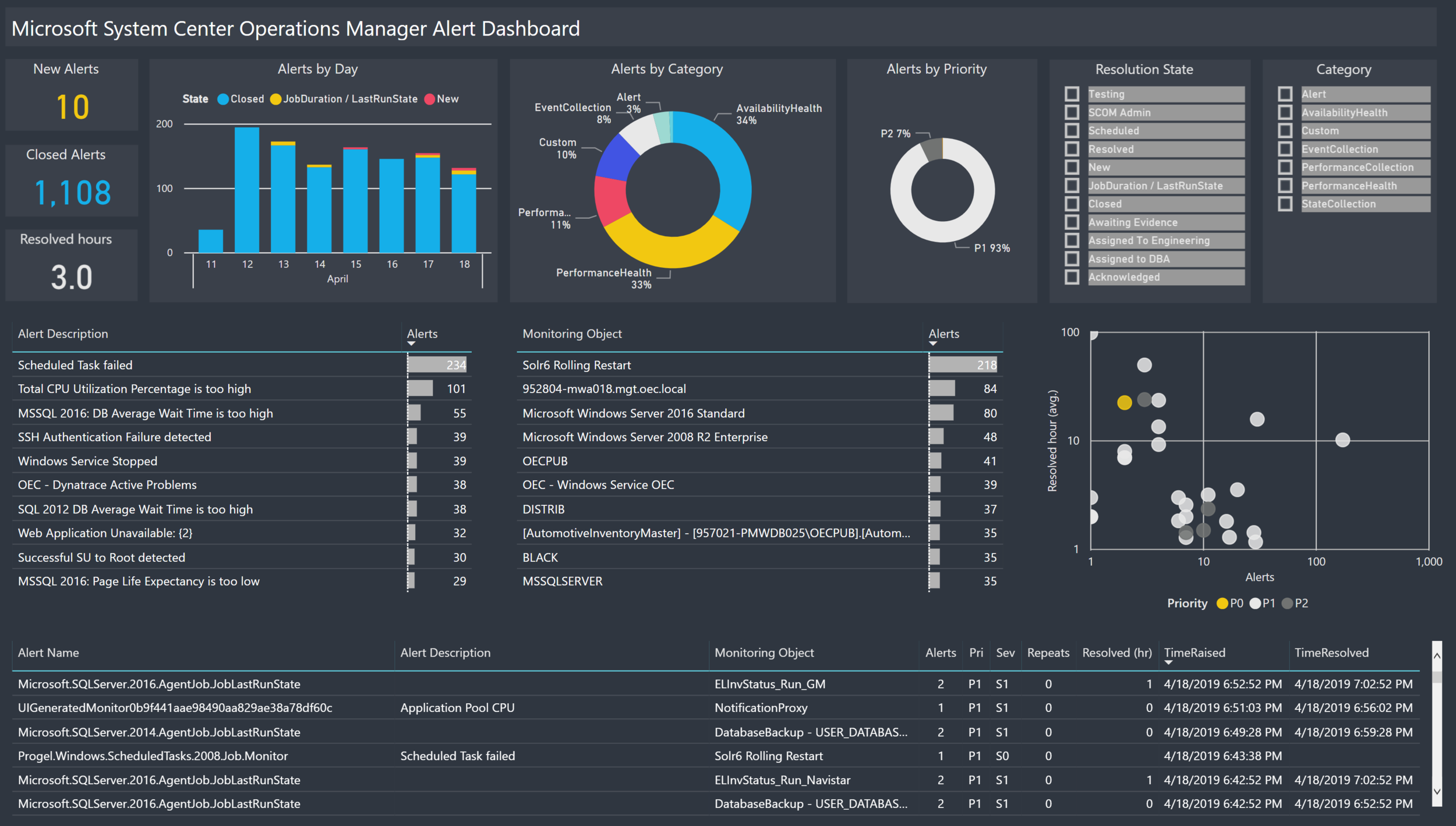 System Center Operations Manager Alert Dashboard
Stand up a System Center Operations Manager dashboard in a few hours. The Power BI dashboard for System Center Operations Manager provides "at-a-glance" health of your production environment and detailed information of alerts by priority, category, resolution state, and more. You can:
Compare System Center Operations Manager alerts by category and priority and see how they trend over time

Identify trouble spots and get the information you need to understand what needs to be done
The dashboard is targeted at on-call engineers and managers to drill down and take action. The dashboard template is extensible. You can add information about your monitoring objects or create data mashups with data already collected.
If you want to publish this dashboard to Power BI and schedule data refresh automatically, you will need:
- Power BI pro license.
- On-premises data gateway.